Coping With Lockdown Anxiety
When we, as human beings feel threatened our bodies reply with a specific response. This response is commonly known as the 'Flight or Fight' response.
Historically, the threat would have a been a real life or death situation. It is much less likely to be that now on a regular basis, but our body can still respond in this way.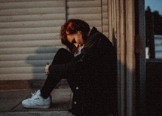 Take the current situation as an example. There is a very real danger posed to humans from the Corona Virus Covid 19 and its variants. It is a risk to life because we have no pre-existing immunity and it spreads quickly. This presents a real or perceived threat to our lives from loss; loss of safety, of income and security, loss of usual support services, ease of access to food and other resources and isolation from family/friendship networks.
This can lead to feelings of powerlessness and the idea that we can do nothing to protect ourselves; that we are doomed to our fate. We feel a loss of ourselves as being competent and capable.
This causes a disruption to the normal way we would respond socially and physiologically. Coping with messages like stay away from people directly conflict our usual behaviour of seeking out support from others we know and trust. It's no wonder we feel put out, angry, lost, sad and low.
But help is at hand, do not despair!
Threat – protection. Risk assessing and feeling empowered by making appropriate choices within the general guidelines. Hand washing, social distancing (or friendly spacing) and sanitising help to feel more in control; there IS something we can do to protect yourselves and others.
Powerlessness – by identifying what we can control we can redress the balance here. Start small – think about the choices you have and the actions you can take. Even the smallest of taken for granted tasks such as getting up and getting dressed highlights your control and choice – this gives you the sense of power in your own life. If motivation is low then there is the 'when, then' principle; when I have washed up then I will watch that TV show/read a chapter of my book/go for a walk. This is great for giving yourself a 'treat' which will help the brain want to repeat the behaviour.
Disruption – when things get on top of you and there's a sense of loss of control, breathing can help to slow down heart rate, rein in big, unmanageable emotions and regain focus on what you can do.
Talking to others, writing in a journal or getting some exercise all help too for a variety of reasons. The main aim is to create options. No-one likes the idea that they are painted into a corner so by staying with the moment and refocusing, a solution may well work itself lose even if the first few ideas may seem a little random!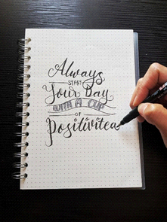 Many of my clients talk to me about their situations. Each one will have unique details and personal elements however one thing remains true for them all – choice. Making choices is really hard when your brain is fried with worry and concern, you don't understand what's going on or you feel out of control. Therapy sessions are just one way to begin to fortify your defences so that not only your current problem, but any subsequent problems can be tackled easier and more successfully.
It starts with one chat. Just 30 minutes, totally free and with no obligation to continue.
If journal writing tweaks your interest, there is more information on my website.
What have you got to lose?